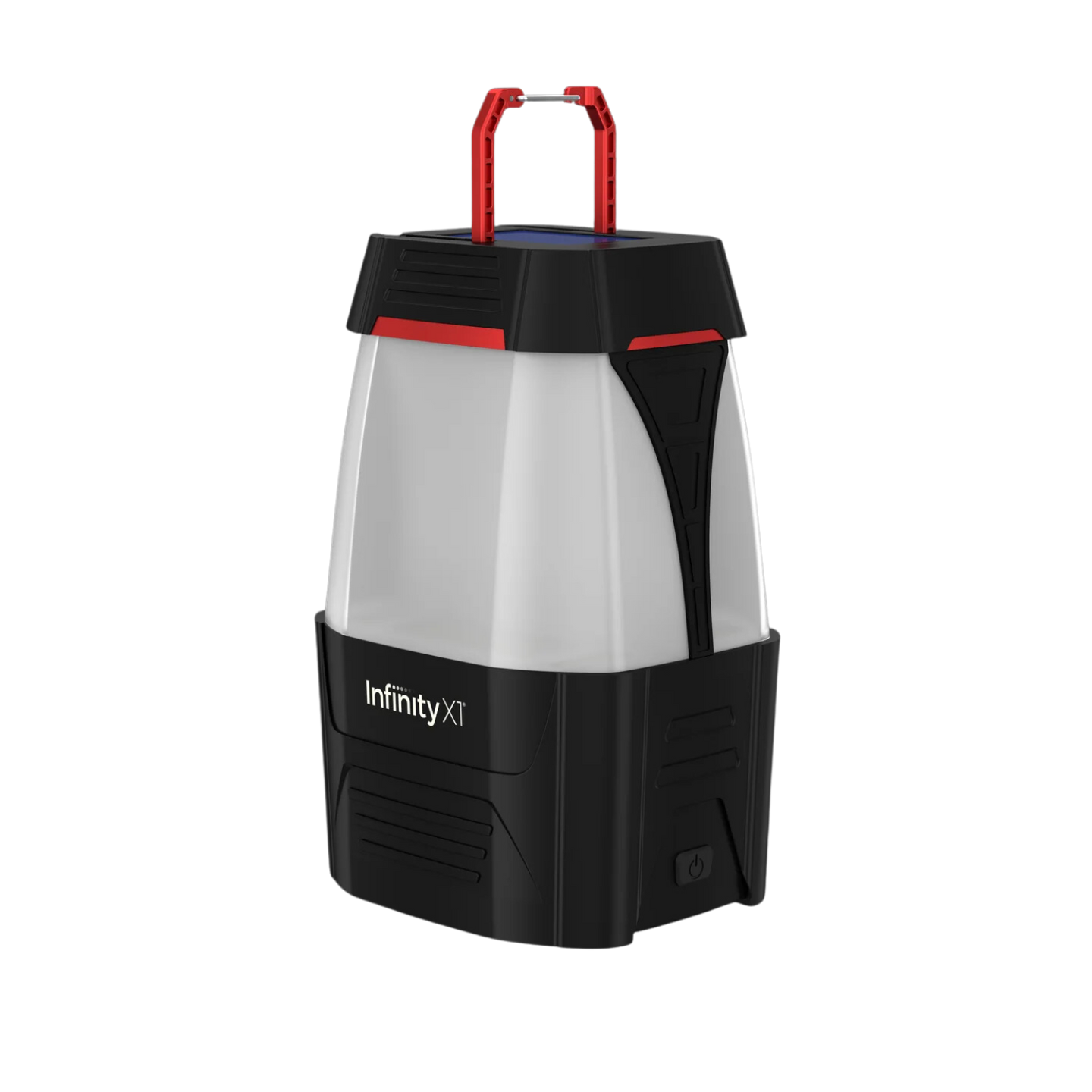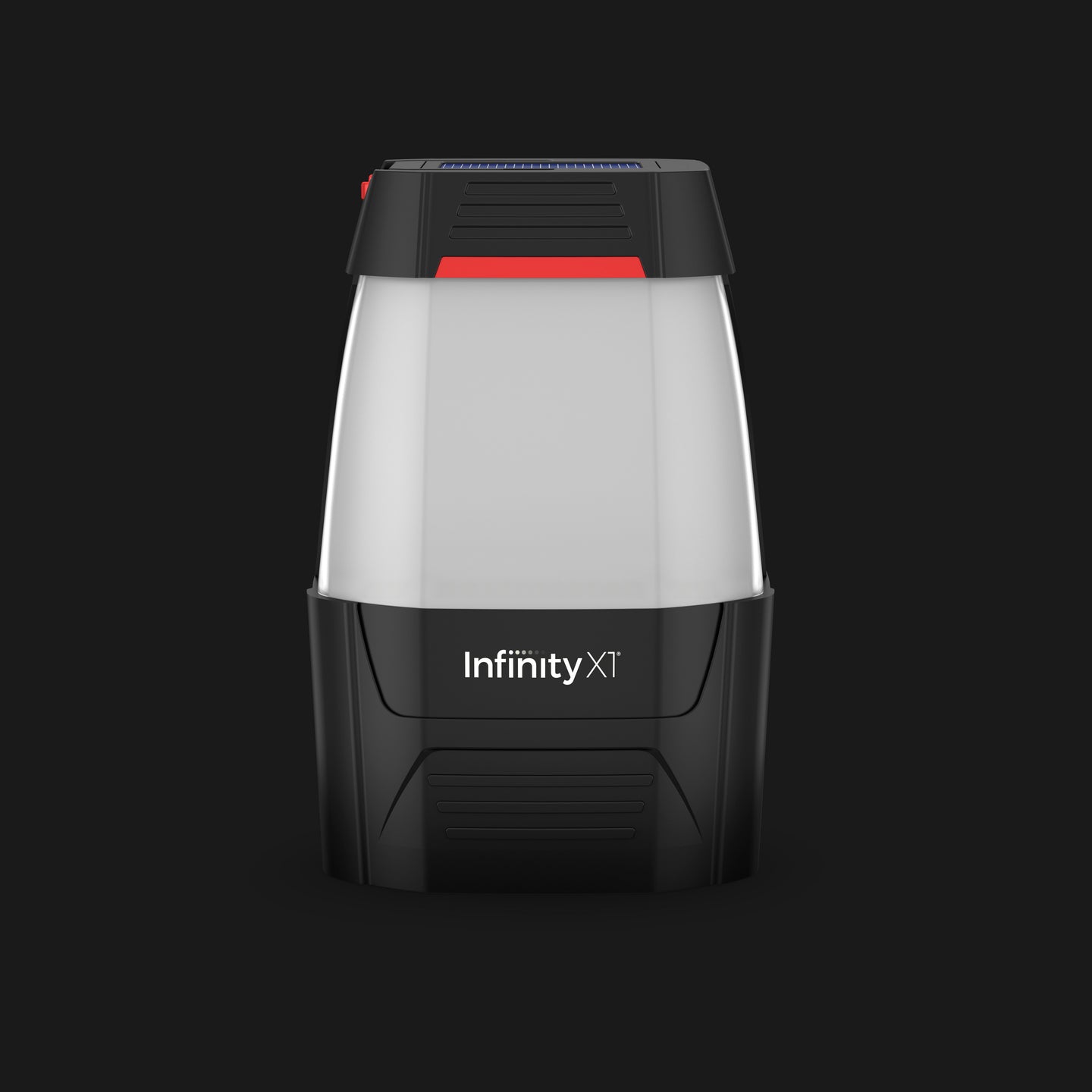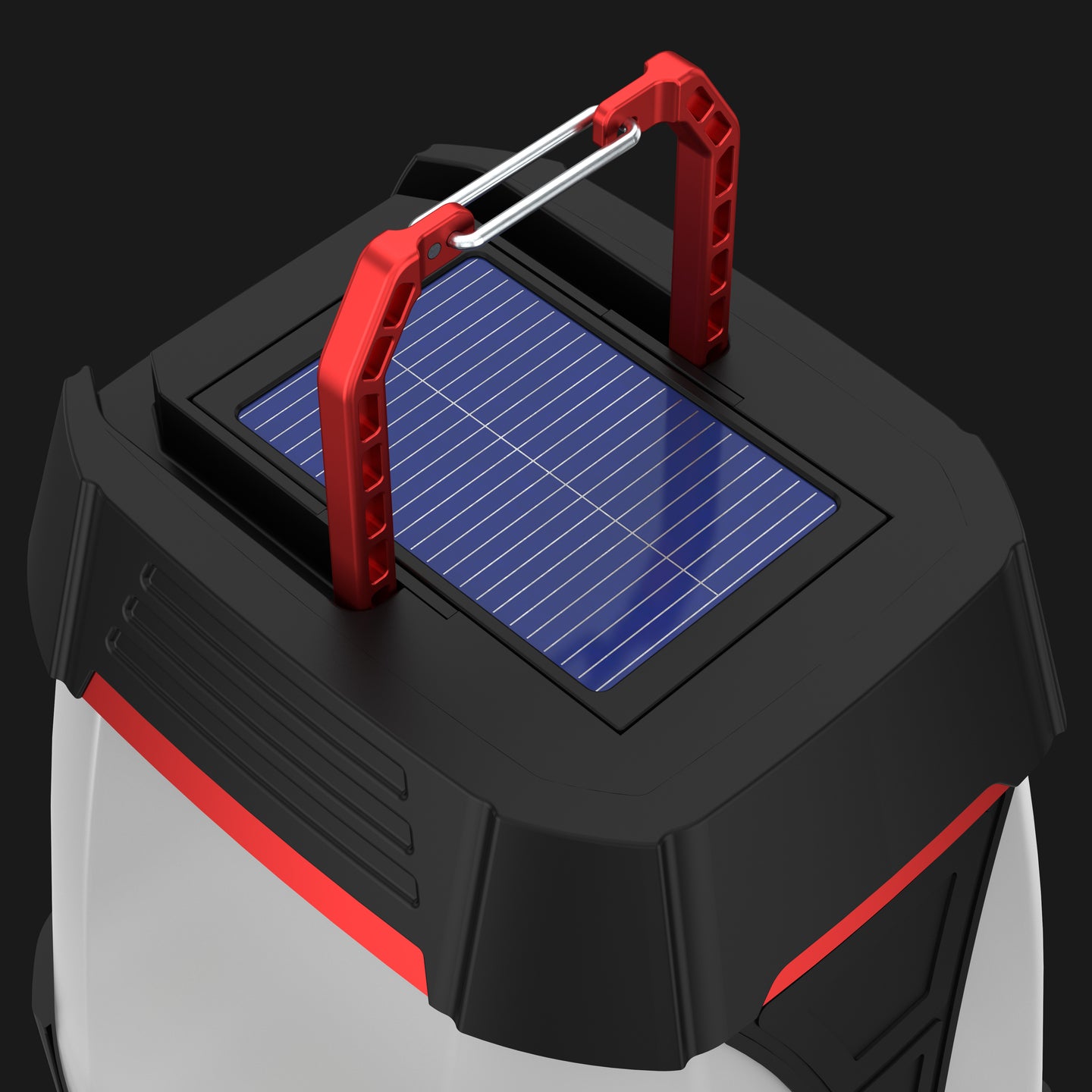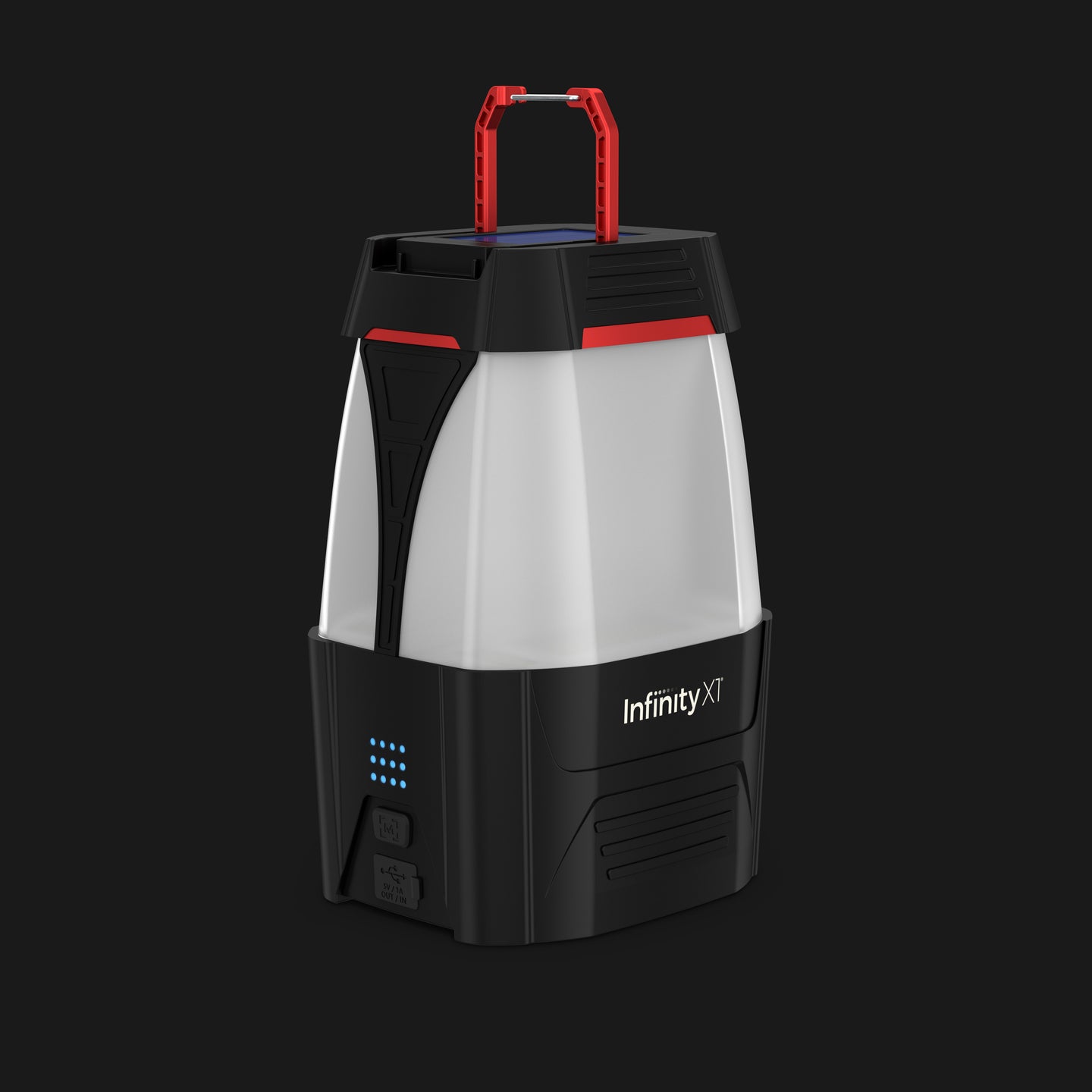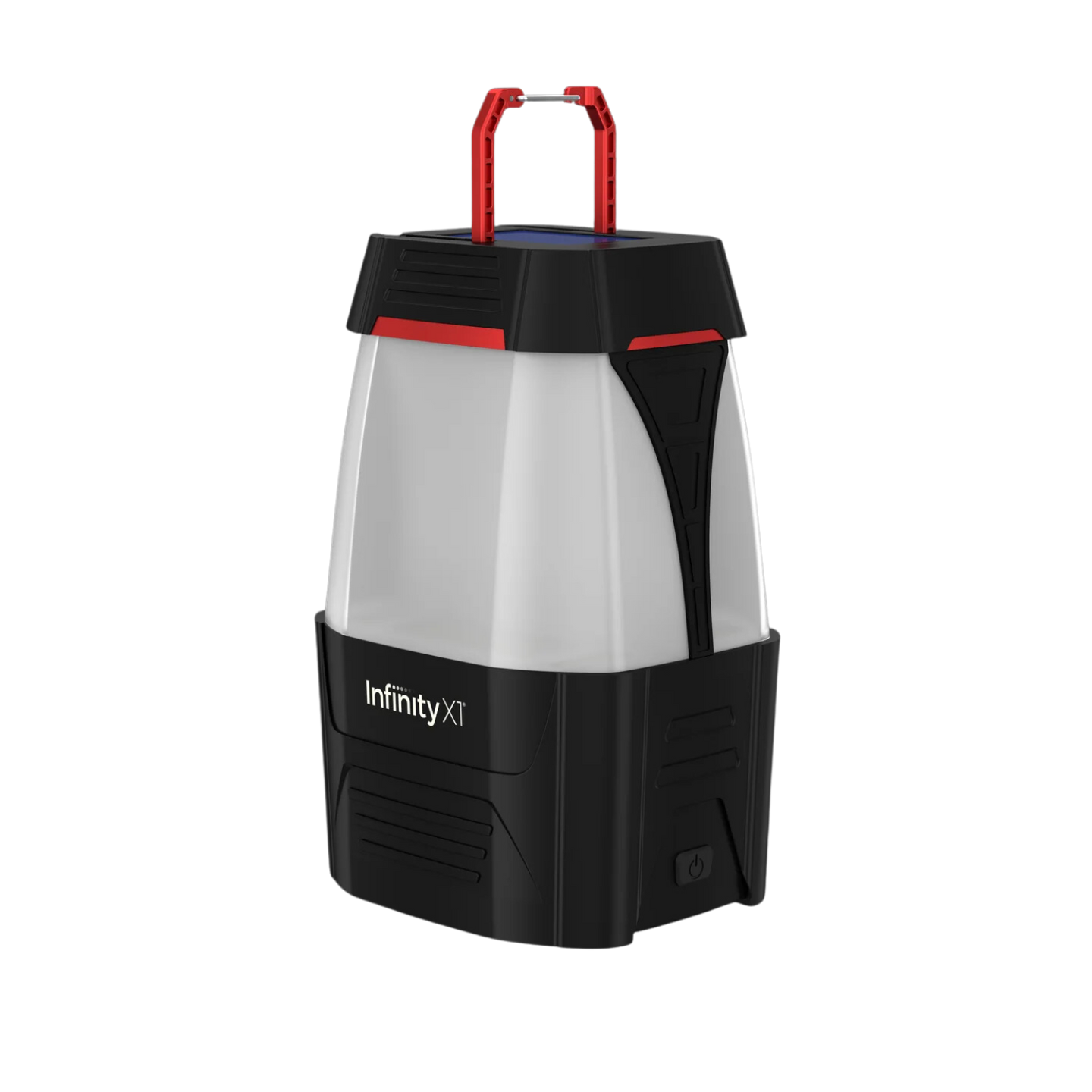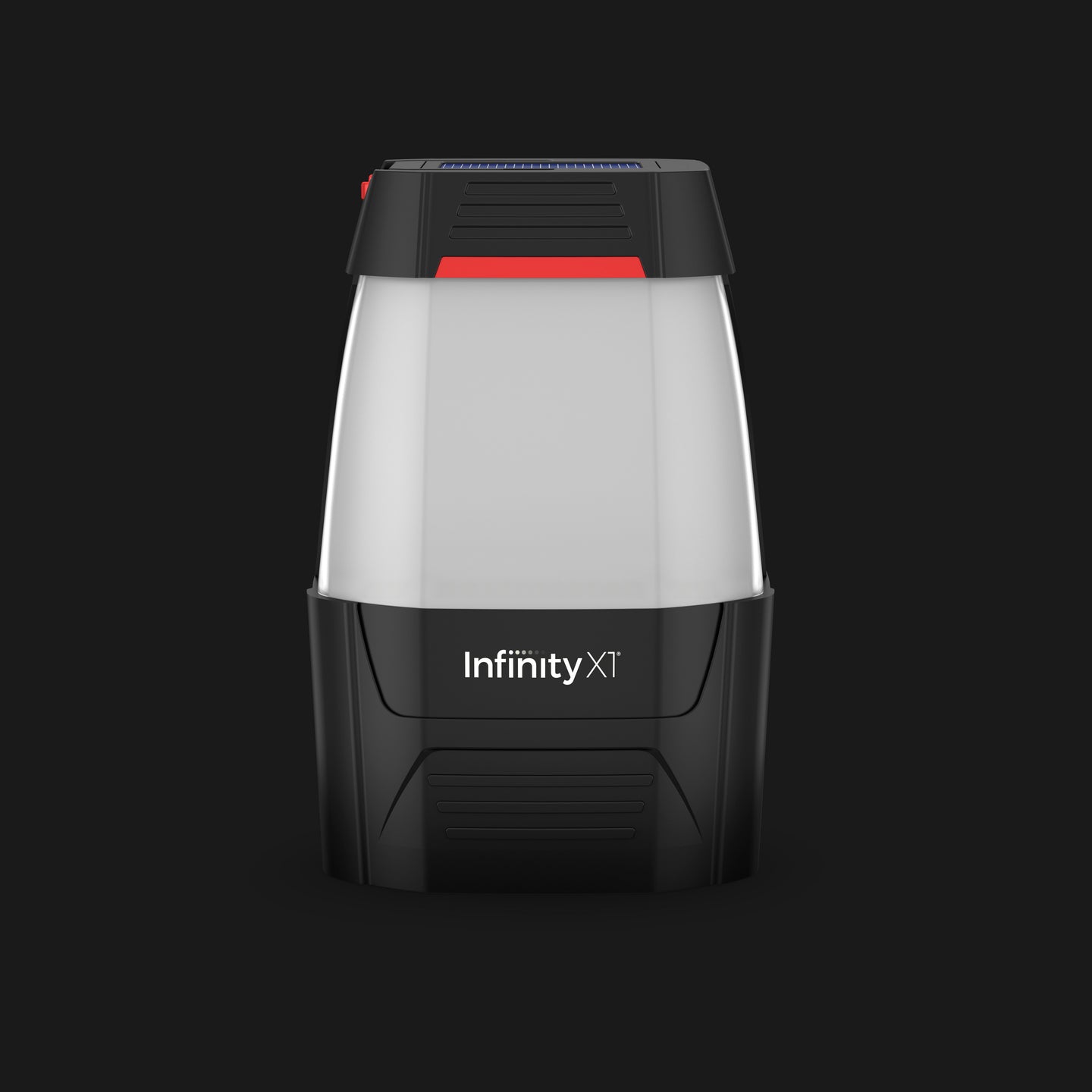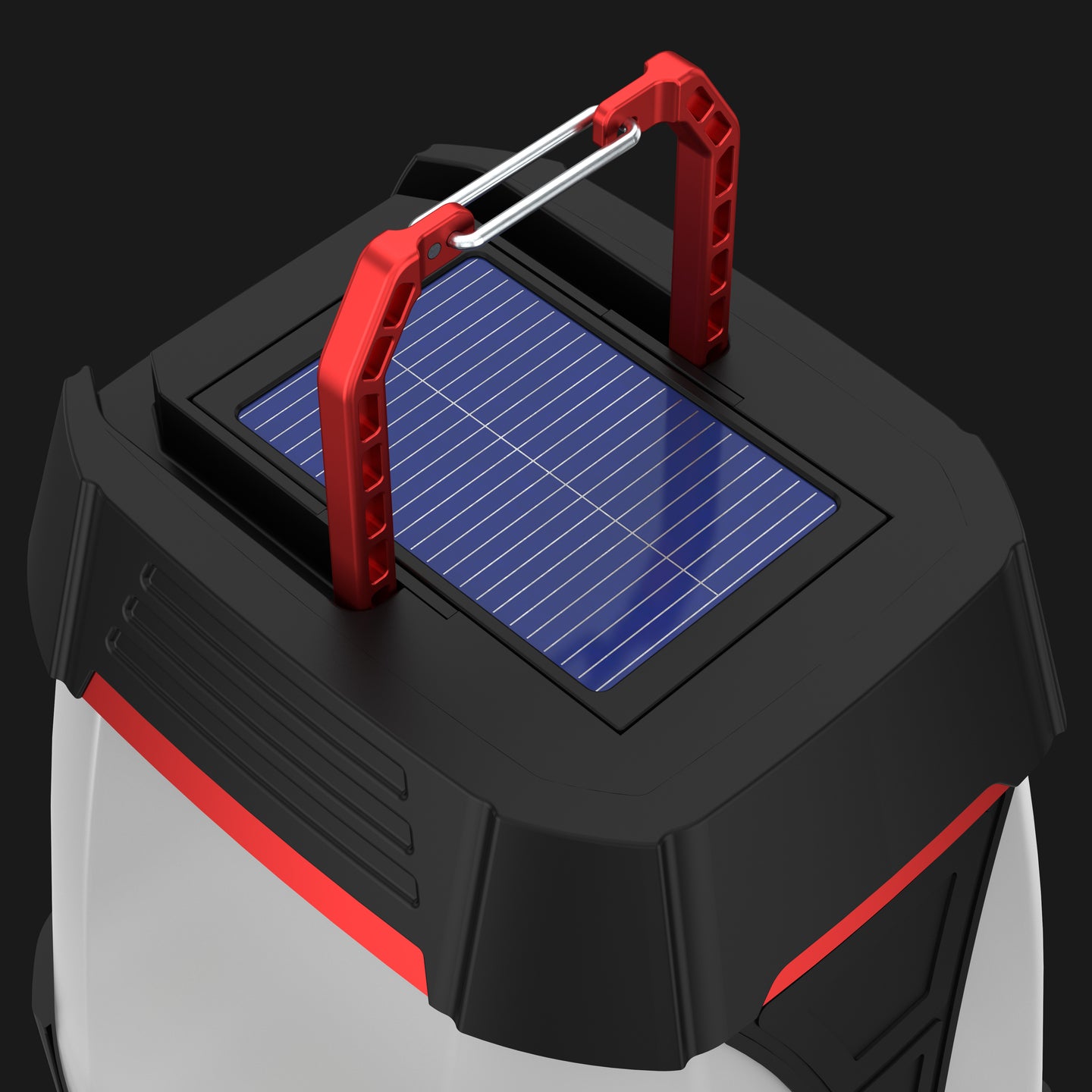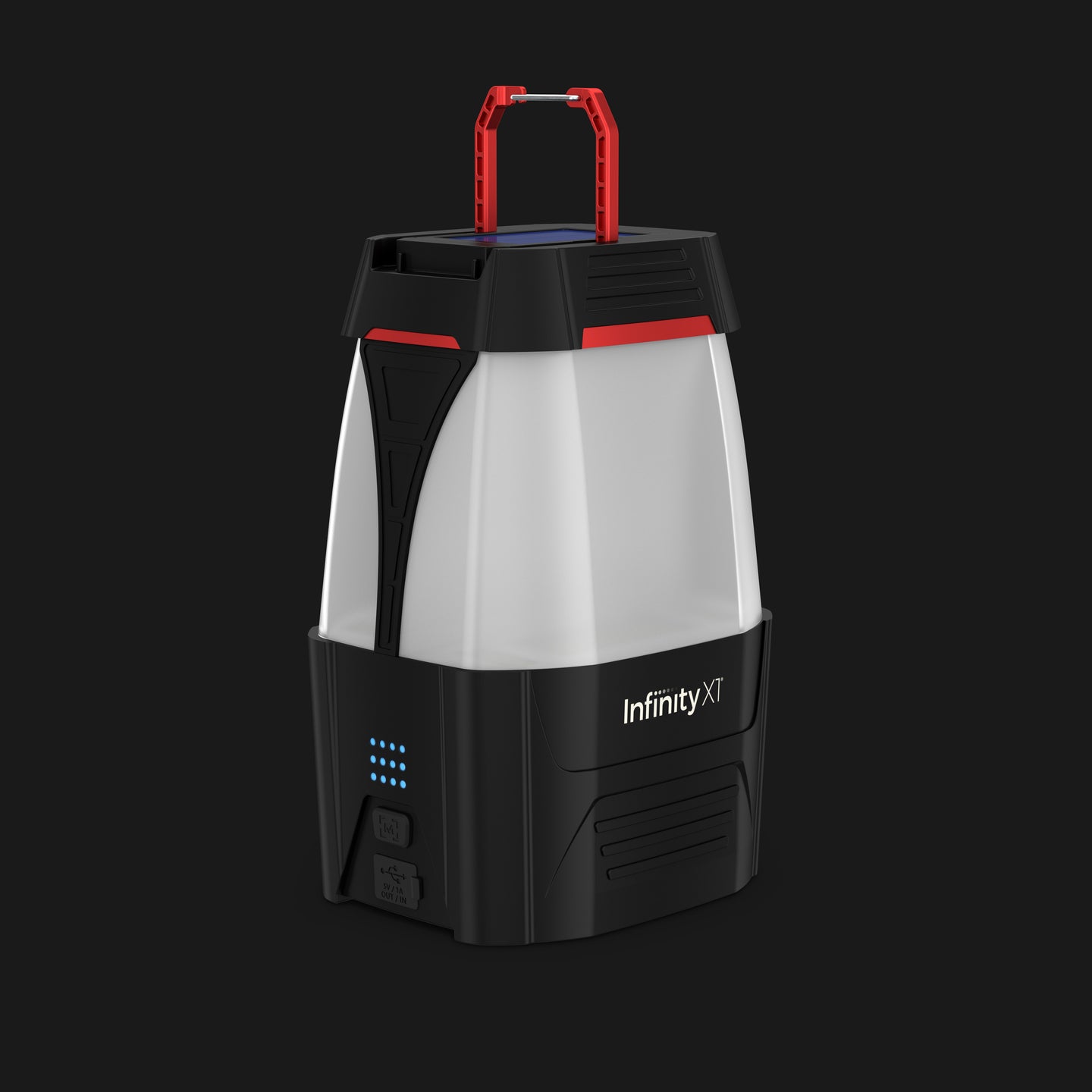 Regular price
Sale price
$89
Unit price
per
Sale
In Stock
This ultra-bright and durable 2800 lumen lantern features various output colors, 360 or 180 degree light, and multiple output modes including a bug light, making it a must-have for camping and outdoor activities. The Hybrid Lantern includes a microwave sensor that detects when someone is nearby and automatically brightens or dims the light to conserve power. It also offers a built-in rechargeable battery, a solar panel charging option, or dry cell battery compatibility providing reliable illumination for up to 70 hours on a single charge.
Specifications

Lumens: 2800

Brightness Output Modes: High, Medium, Low, Ultra Low

Lighting Outputs: 180 degree or 360 degree

Lighting Output Colors: White/White, Warm/White, Yellow Bug Light, Red Night Vision, Red Emergency Flashing

Hybrid Power Options: Rechargeable batteries, "D" size dry cell batteries, solar power or any combination. 

Average Hours of Use: High 2hrs; Low 12hrs

Waterproof Rating: IPX4
What's In The Box?

Built-in Rechargeable Battery
USB Charging Cord
User Manual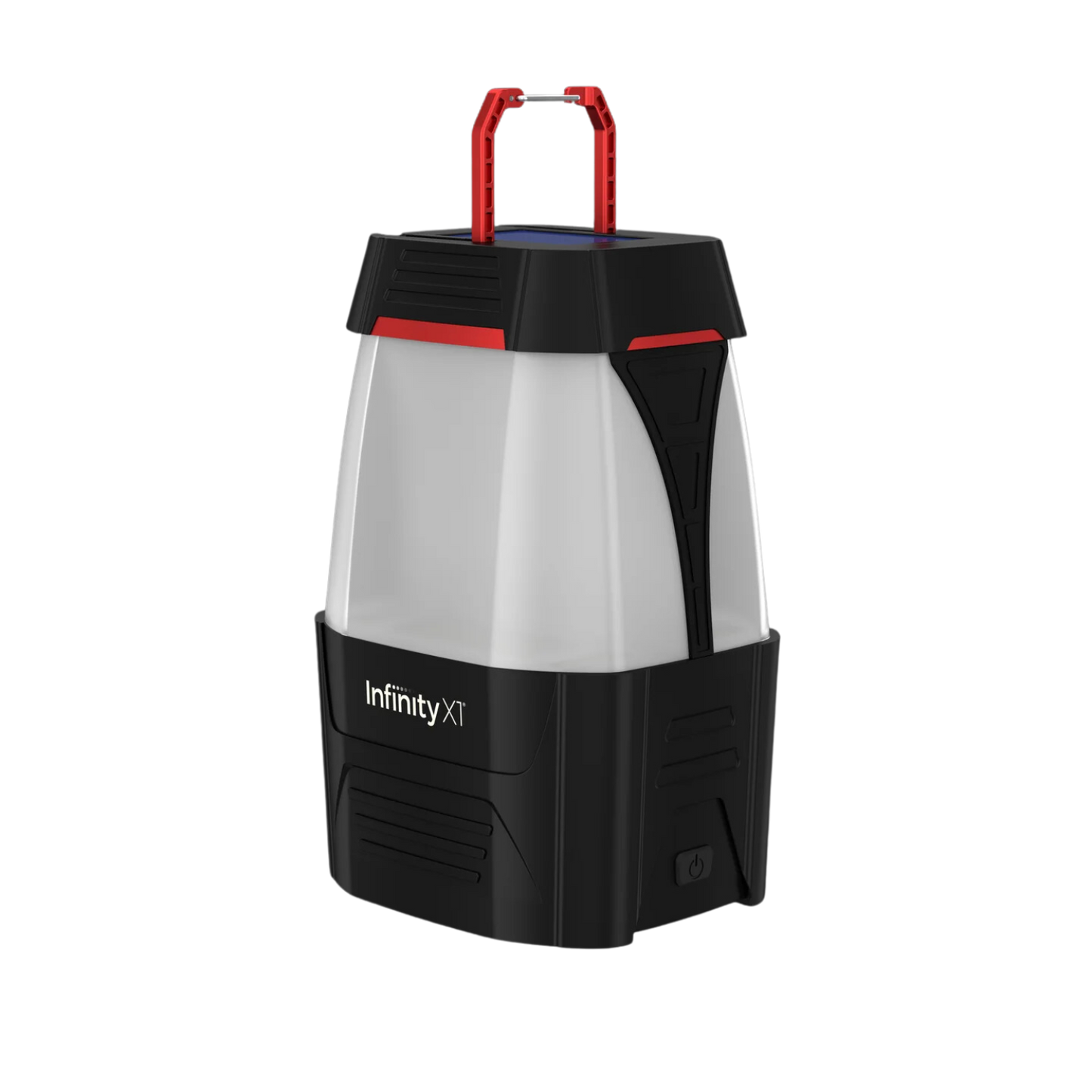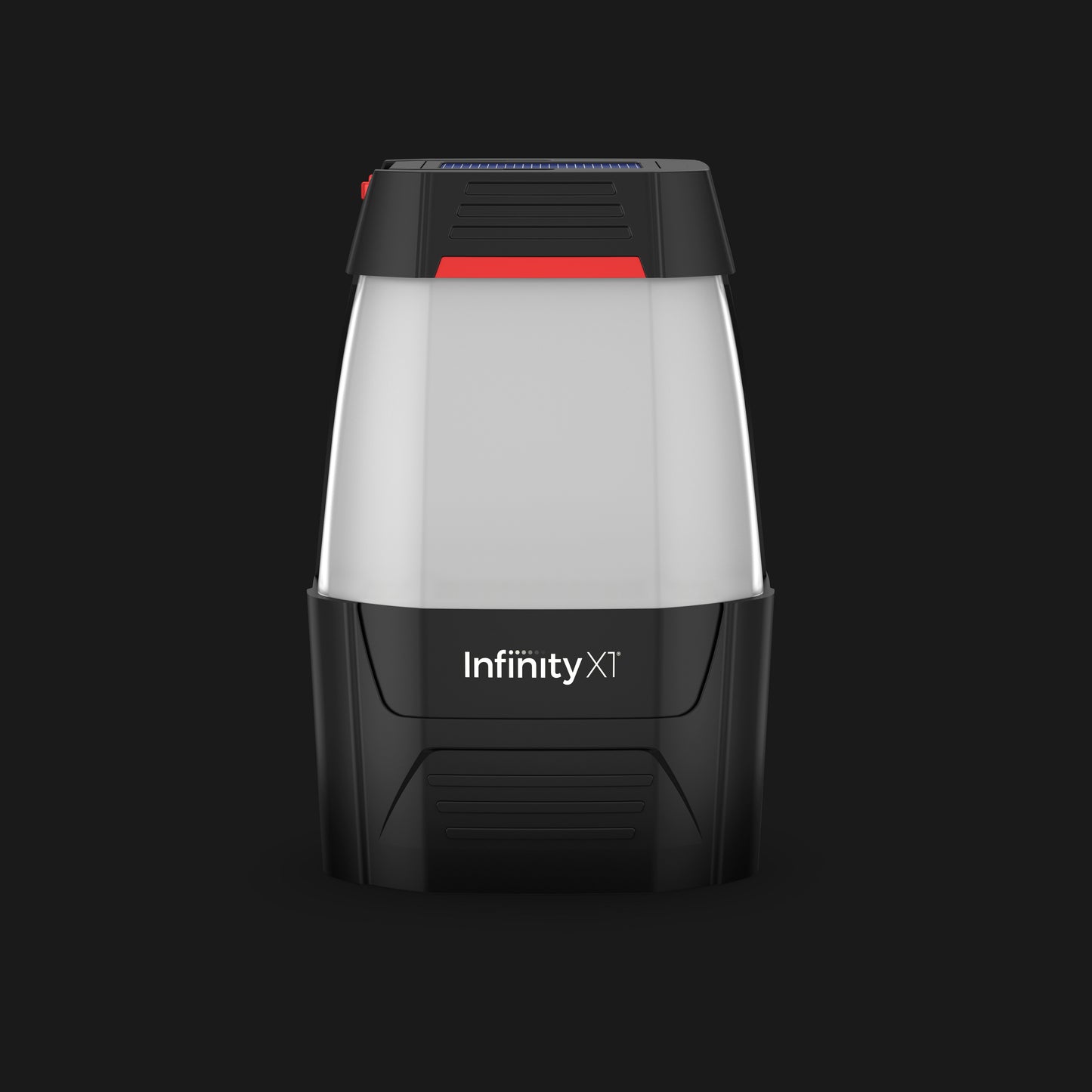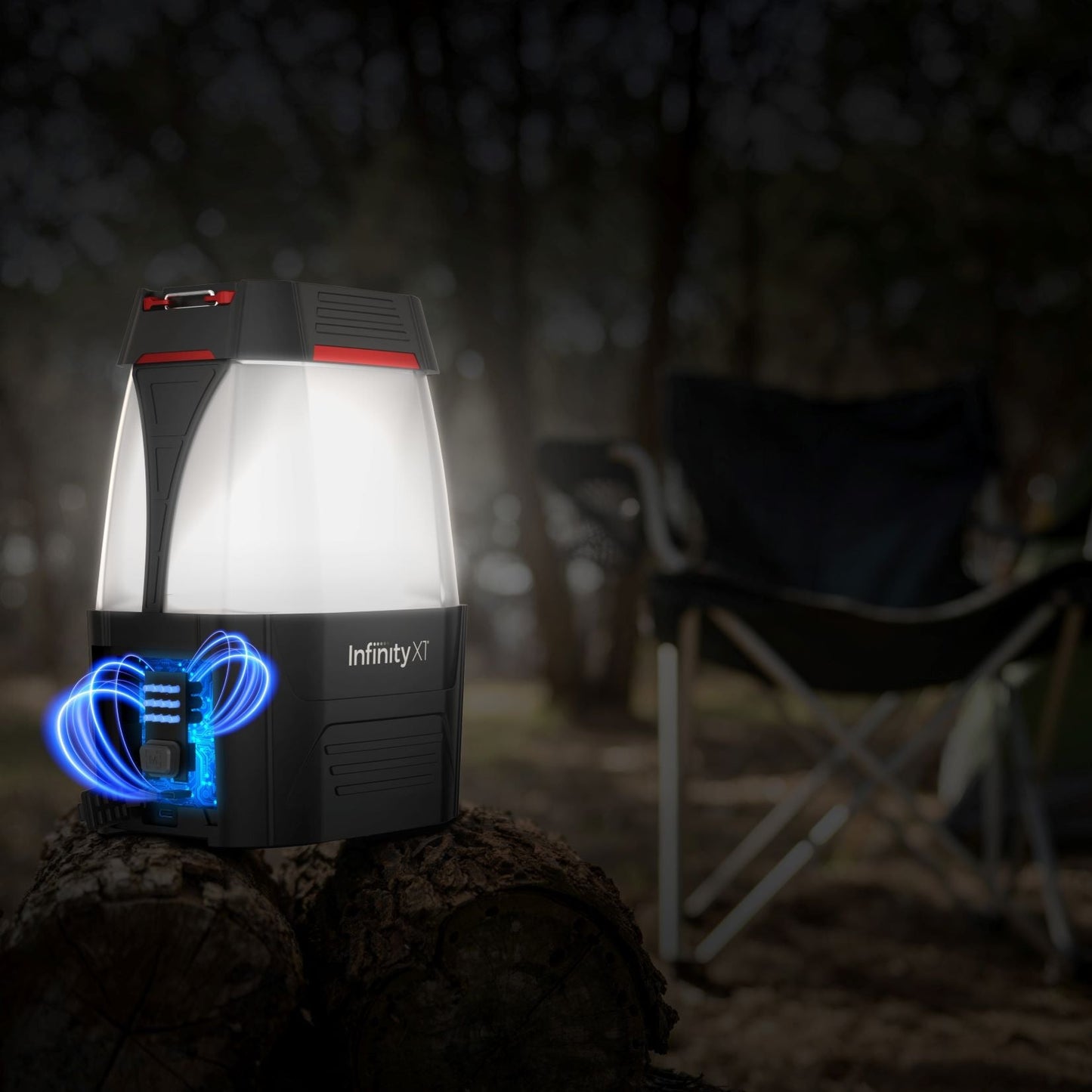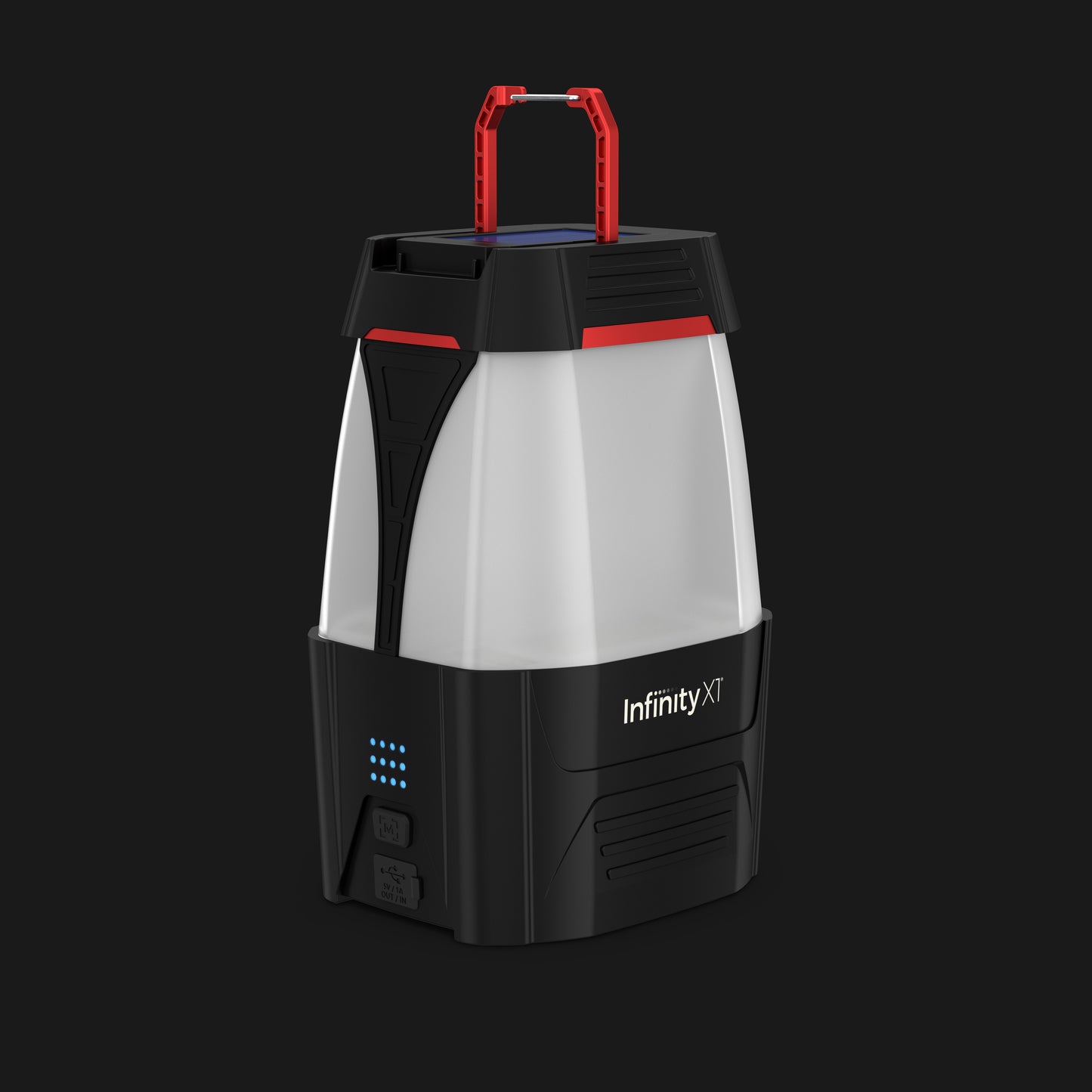 Frequently Asked Questions
Lumens are the measure of the intensity of the light from a light source like a flashlight, lantern or headlamp, for example. The higher the lumen count, the brighter the light will appear. The lumen count on each light indicates the highest brightness for that light, set to its highest brightness mode.
Our hybrid power technology gives you the option to use a rechargeable core, which can also be used to charge other devices, or the option to swap in the dry-cell battery core as a back-up option when rechargeable power is not available.
By providing the option of rechargeable power, we're reducing the need for single use dry-cell batteries that ultimately end up in a landfill where the release harmful toxins into the ground.